Please fill in the form below with as much information of the job as possible and we will get back to you as soon as we are able.
Evans Cleaning Services Ltd, Ballydaly, Tullamore, Co. Offaly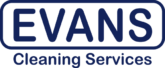 All of the staff at Evans Cleaning Services are fully trained, qualified and insured to give you 100% peace of mind. We work to all relevant Health & Safety Regulations.