Evans Cleaning Services are always looking for motivated and reliable staff to join our Company. We place a high value on good work, to the extent of sharing our business development with those amongst our staff who display the criteria to become Owner Managers in their respective areas! If you are interested, please complete the form below, and we will contact you to discuss current vacancies.
Carpet and Upholstery Cleaning Appointed Agents
Floor Maintenance Specialists
Specialist Cleanroom Cleaning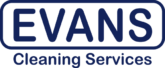 All of the staff at Evans Cleaning Services are fully trained, qualified and insured to give you 100% peace of mind. We work to all relevant Health & Safety Regulations.