When it comes to reliability, we are the only one you need!
Evans Cleaning Services was established in 1983 as a contract cleaning company operating mainly in the domestic sector with some industrial services. Since then we have grown to become one of the largest cleaning companies in the Midlands, providing a quality service in the industrial and commercial sectors.
We are an Irish owned company and proud of this fact. Our area of expertise is in providing the entire solution to your cleaning, maintenance and support requirements. Founded on delivering the most dedicated and personal service, we have over 28 years experience in Professional Building Maintenance which includes cleaning of Offices, Banks, Shops, Government Buildings, Factories, Retail Outlets, New Buildings and Schools.
Evans Cleaning Services Ltd, Ballydaly, Tullamore, Co. Offaly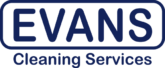 All of the staff at Evans Cleaning Services are fully trained, qualified and insured to give you 100% peace of mind. We work to all relevant Health & Safety Regulations.